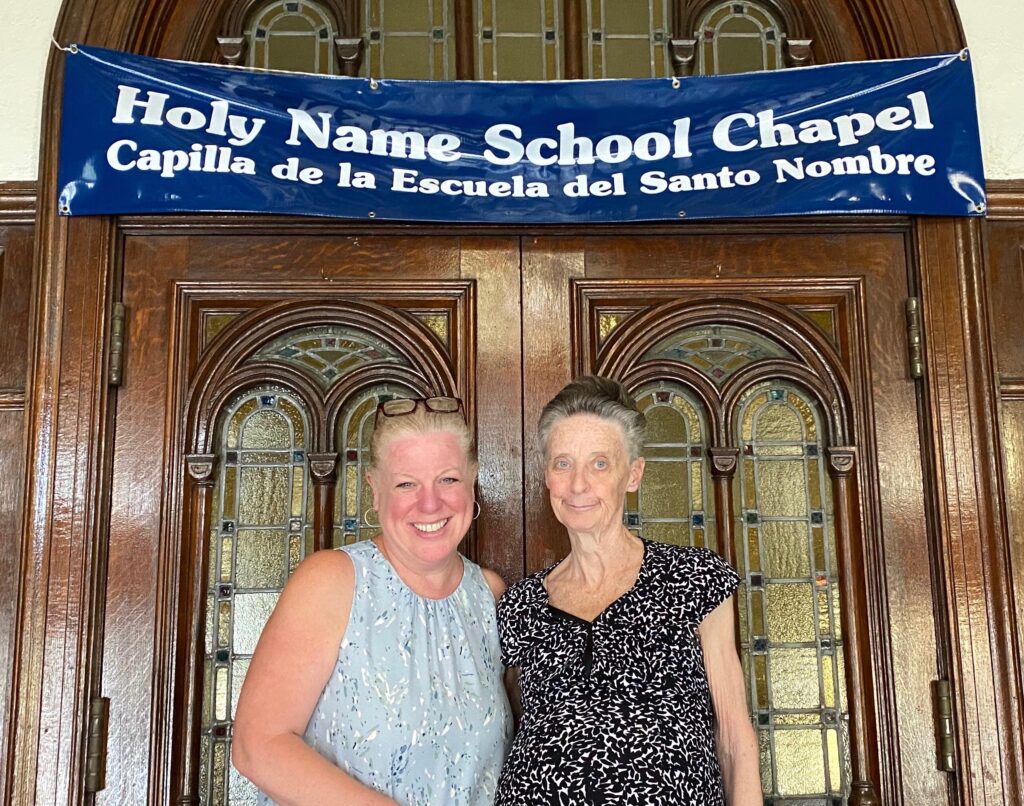 Retirement Blessings on Miss Quinter
After 45 years in Catholic Education, our principal, Miss Quinter, is retiring. "Well done, good and faithful servant" (Matt. 23;24) She taught at St. Dominic School for seventeen years while earning her Masters' degree from St. Joe's University. She has worked for the past twenty-eight years as a principal coming to Holy Name in 2009.
Her greatest joy and honor have been watching the students grow, thrive, and succeed over these eleven years. She made sure that the children always relied on their faith and family and she saw many miracles happen every day at Holy Name.
Welcome to our new principal, Miss Kent
Miss Kent has been working in education since 1989. Twenty-three of those years were as a Catholic educator, and nine of those years were as a director and team leader in a corporate learning center. Miss Kent taught at San Miguel School in South Camden for ten years and now she is beginning her tenth year at Holy Name. She will be a wonderful principal at Holy Name because she loves the students, families and the community with all of her heart!