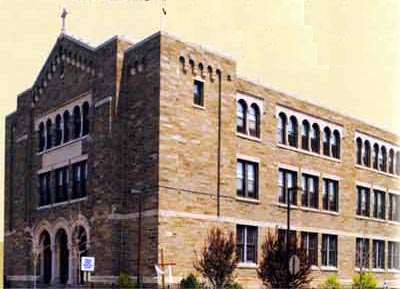 Mission and Vission
Holy Name Of Camden Ministries is a Catholic Community that serves the spiritual, societal, and educational needs of North Camden, the greater Camden City, and the Diocese of Camden.
Partner With Us
Please consider donating to help us with our mission.
Director
Sister Helen Cole SSJ
Greetings from Camden, New Jersey!
As the Executive Director of Holy Name of Camden Ministries, I am looking forward to sharing with you the ways in which we bring educational, legal, and social services to those in need. We are located in North Camden, very close to the Ben Franklin Bridge. In the midst of violence, poverty, and despair, we at Holy Name Ministries have so many opportunities to help others!
Holy Name's long history in the Diocese of Camden began in December 1927. Holy Name School opened in 1928. Many families continue to feel connected to Holy Name since its beginning. In 1982, the Jesuits from the Maryland Province of the Society of Jesus agreed to staff Holy Name Parish. The Jesuits formed the Jesuit Urban Service Team (JUST), with a Jesuit Doctor, a Jesuit Lawyer, and a Sister of Saint Joseph Social Worker.
Although the Church of Holy Name closed in 2009, and the Medical Office closed in 2016, Holy Name School, the Camden Center for Law and Social Justice, and Guadalupe Family Services continue as the "Catholic Imprint" in North Camden. We celebrate our liturgies and sacraments at the "Mother Church", the Cathedral of the Immaculate Conception.
Holy Name of Camden Ministries is dedicated to our mission: to serve the spiritual, educational, legal, and social service needs of North Camden, the greater Camden City, and the Diocese of Camden. We depend on our generous benefactors to continue the Holy Name legacy. With deep gratitude, I thank all of you who are a part of Holy Name!
Sincerely,
Sister Helen Cole SSJ​
Our Ministry Leadership Team